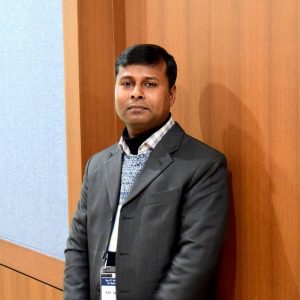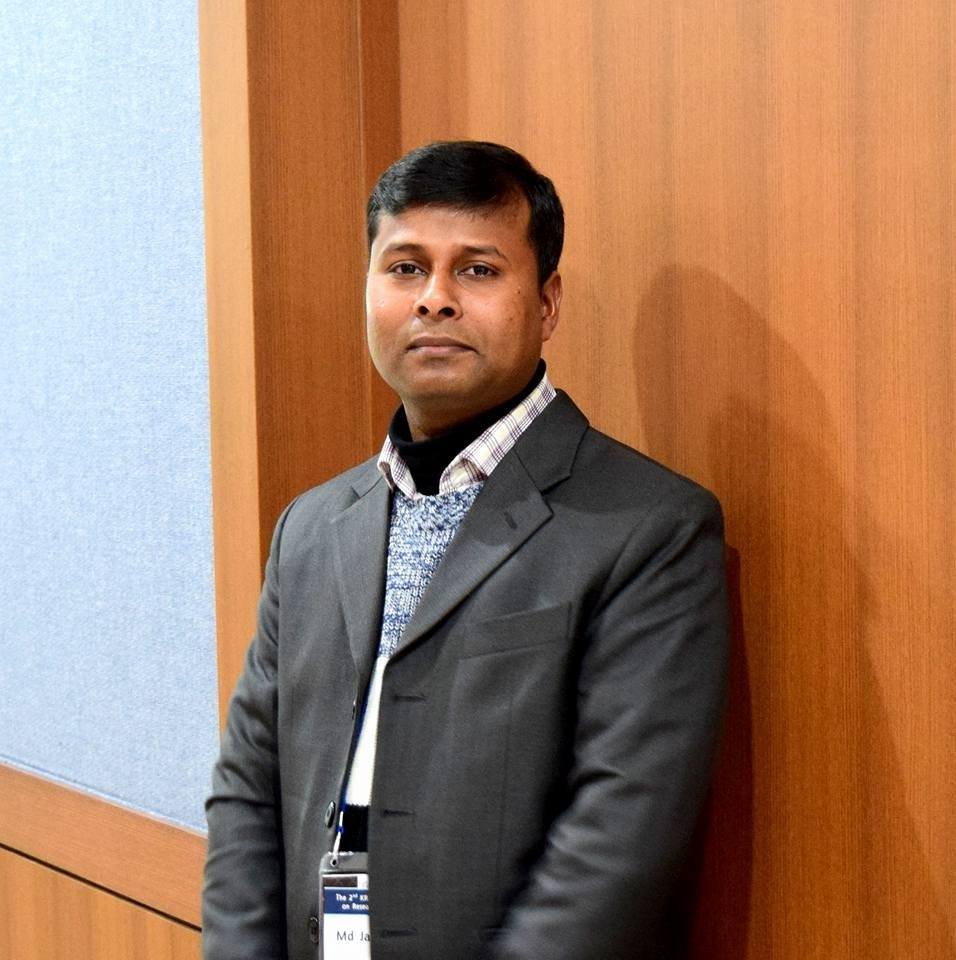 Md Jamal Uddin, PhD
CEO, ABEx Bio-Research Center
Dr. Md Jamal Uddin is currently working as CEO at ABEx Bio-Research Center on molecular mechanisms involved with various diseases and their therapeutic strategies since 2017. He worked as Research Professor at Ewha Womans University, South Korea from 2015 to 2021.
Dr. Uddin has accomplished his PhD in 2013, Postdoc in 2015 (Feb), and Senior Scientist position in 2015 (July) on Biological Sciences from the University of Ulsan, South Korea. He has completed his BSc and MS degree in the discipline of Animal Science, Bangladesh Agricultural University, Bangladesh in 2005. During 2005-2009, he worked at various prestigious institutes like Bangladesh Livestock Research Institute (BLRI), Bangladesh; Gyeongsang National University, South Korea; and so on.
Dr. Uddin received the Korea Research Fellowship (KRF) at the National Research Foundation (NRF) of Korea (grant No. 2015H1D3A1062189). Recently, he also has received the most prestigious Brain Pool (BP) Fellowship at the National Research Foundation of Korea (grant No. 2020H1D3A2A02110924). In addition, he has successfully completed his own NRF research grant No. 2017R1D1A1B03028835 (~150,000USD) during his KRF tenure, and now he has awarded another NRF research grant No. 2020R1I1A1A01072879 (~200,000USD). He has participated as a distinct or invited speaker in various international conferences and seminars. He is a permanent resident of Korea.
Since 2005, Dr. Uddin has been working in the area of biotechnology, biomedical sciences, pharmacology, and reproductive biology. Importantly, he is a founder and Editor-in-Chief at the Journal of Advanced Biotechnology and Experimental Therapeutics (Scopus and DOAJ indexed, and enlisted in PubMed) and working as a reviewer in various peer-reviewed international journals. In addition, he is working as section/academic/guest editor and reviewer in many other journals including Journal of Advanced Veterinary and Animal Research, Frontiers in Pharmacology, Nutrients, and so on. Recently, he has worked as Topic Editor in Frontiers in Pharmacology.
Dr. Uddin is the founder and CEO at ABEx Bio-Research Center, a concern of ABEx Bio (the non-profit company of Bio-Research and health). The feature of these organizations is to connect and collaborate with active and expert scientists in various fields of Bio-Research. Notably, ABEx Bio-Research Center has published more than 71 articles and is working on more than 15 reviews/original articles on recent findings with the co-operation of 16 PhD holders who are working worldwide and 23 Honor's final year or MS or PhD students as a volunteer research assistant/associates from different universities in Bangladesh.
Bangladesh Society for Microbiology, Immunology, and Advanced Biotechnology (BSMIAB) is a non-profit organization for biotechnologists, microbiologists, and immunologists where they can work to improve agriculture, health, food safety, medicine, and pharmaceuticals. Dr. Uddin is the founder and publication secretary of BSMIAB. Also, he was the general secretary of 1st BSMIAB-COB International Conference on COVID-19 Pandemic, 06-08 November 2020, Dhaka organized by BSMIAB and community of biotechnology. Recently, he has been nominated as joint secretary of "International Biotech Symposium 2021" on February 13 – 20, 2021, Bangladesh, organized by the Institute of Biotechnology & Genetic Engineering (IBGE) and the community of biotechnology. Besides, Dr. Uddin is also an active member of the Korean Society of Molecular and Cellular biology (KSMCB) since 2010.
Dr. Uddin's wish is to work where more brainstorming is required rather than simply robotic experiments. He has published more than 87 scientific articles in high impact journals (pharmacology area) including American Journal of Physiology-Endocrinology and Metabolism, Aging cell, Antioxidants, Biomarkers, Biomedicine & Pharmacotherapy, Cancers, Cellular and Molecular Immunology, Environmental Science and Pollution Research, Free Radical Biology and Medicine, Frontiers in Cell and Developmental Biology, Frontiers in Pharmacology, Journal of Pharmacology and Experimental Therapeutics, Immunology Letters, Marine drugs, Nutrients, Phytotherapy Research, Toxics, and so on.
To know more about his scientific career, please explore ORCID or Google Scholar or ResearchGate, or Scopus.